Gad Granach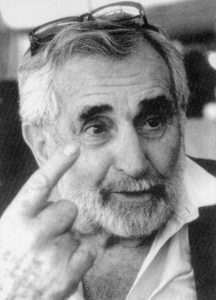 Gad Granach still went by Gerhard when he arrived at Haifa Harbor in 1936 at the age of 21. The son of a famous actor, he encountered a land of neither milk nor honey, and lived through five major wars and a number of smaller ones, wishing all the while that that God would 'choose' another people and leave the Jews in peace.
Alexander Granach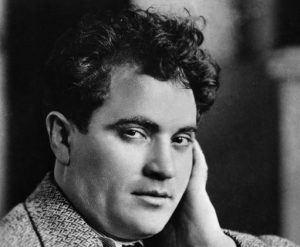 Alexander Granach was a much admired actor during the Weimar Republic of both the stage and early cinema, known for his roles in films such as F. W. Murnau's classic Nosferatu, and later as an emigre in Hollywood, in Ninotchka, and Hangmen Also Die. His memoir was completed while under curfew for German immigrants during the war at the behest of friends such as Thomas Mann, Theodor Adorno, and Bertolt Brecht. Granach's book has had a long life in German-Jewish history studies, particularly in its German edition. Atara Press, with support from his son, Gad Granach, endeavored to bring this title back to the English-reading public, and as a father-son companion offering.
Richard Neutra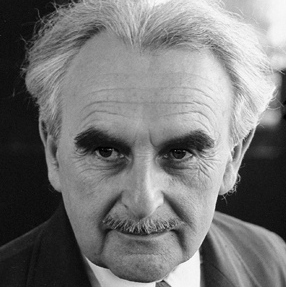 Richard Neutra, the highly influential modernist architect, remains a legendary figure in the history of architecture. In print again for the first time since 1962, Richard Neutra's autobiographical work is presented by Atara Press with a new foreword by his son Dion. German and Spanish reissues followed, updated with forewords from local figures as well as his son.
Juhani Pallasmaa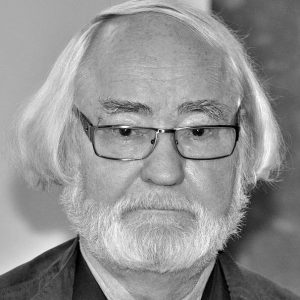 Juhani Pallasmaa is one of Finland's most distinguished architects and architectural theorists. In all aspects of his theoretical and design practice – which includes architecture, graphic design, urban planning and exhibitions – he places a consistent emphasis on the importance of identity, sensorial experience and tactility. Author of numerous titles in architectural theory, Pallasmaa is a former professor of architecture and dean at the Helsinki University of Technology. He has sat on the board of the Pritzker Prize judges. Pallasmaa's seminal classic in architectural theory, The Eyes of the Skin, is utilized in the curricula of many architecture schools around the world, and has been translated into numerous languages. Atara Press publishes the licensed German edition.
Takanori Okoshi
Takanori Okoshi (大越孝敬) was a noted Japanese professor of electrical engineering, and an amateur composer of over 30 pieces of chamber music for quartet or sextet. Okoshi was born in Tokyo, where his father was an engineering professor at the University of Tokyo. In his school days, he made radio sets and motors, and subsequently received a bachelor's degree in electrical engineering in 1955. Immediately after receiving his PhD, Okoshi was appointed lecturer at the University of Tokyo and became s a renowned expert in optoelectronics and holography, planar circuits, and optical fiber communication. A pioneer in three-dimensional imaging, Okoshi's seminal text Three-Dimensional Imaging Techniques remains a highly valued contribution in its field to this day. With the support of Okoshi's wife and son, Atara Press maintains the availability of this work in print.
Martin Richardson
Martin Richardson gained the world's first PhD in Display Holography from The Royal College of Art in 1988. In 1999 he was awarded the Millennium Fellowship by the UK Millennium Government Commission and in 2002 the prestigious American Shearwater Foundation Award for Achievements in Holographic Art. In 2009 he became an Associate to the Royal Photographic Society and awarded the Saxby Medal for his contributions to 3D imaging. He is currently Professor of Modern Holography at De Montfort University, Leicester, where he leads Holographic Research.
His imaging work is exhibited around the world and can be seen in two national collections in London and Bradford. He is currently Professor of Modern Holography at De Montfort University, Leicester conducting pioneering research in the field. South Croxted is, in turns, his childhood memoir and a portrait of an unhinged chameleonic father with strong criminal leanings.